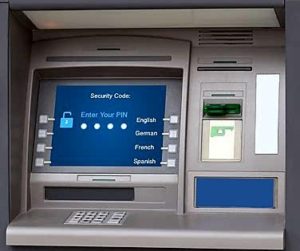 The ATM as a Service concept, initiated by Nigeria's leading System Integration Company; CWG Plc about two years ago, is gradually gaining traction, as it has signed supply deals with two financial institutions in Nigeria.
According to CWG, these deals with the undisclosed financial institutions are a testament to the soundness of the concepts model and how it fits well into the innovativeness required to support banks in boosting the competitiveness for customer satisfaction with banking operations in Nigeria with respect to ATM services.
"The gradual acceptance of the ATM as a Service (AaaS) concept is backed up with signed deals between the company and three financial institutions in Nigeria; one of the tier 1 banks, a commercial banks and microfinance bank in the country," as disclosed by Adeshile Adekanbi, CWG's Product Manager, ATM & POS, adding that the concept is sure to be adopted by more financial institutions as the platform has embedded more innovations.
With every innovation out of the stables of CWG Plc, AaaS was initiated with the aim of allowing banks focus on their core competencies whilst allowing technology platform providers such as CWG drive their ATM Businesses. Technology Platform provider, CWG, will thus provide a specified set of infrastructures and aligned responsibilities to drive efficiency of operations, whilst the banks responsibilities will also be as aligned with their capabilities and competencies.
CWG has added innovativeness for improved revenue generation and have set a model that will in effect support the Apex bank's strategy of closing the gap on financial inclusion by 2020. "The value-added services integrated into the AaaS platforms is sure to drive usage and overall satisfaction to all concerned stakeholders" Adeshile revealed.
Responding to queries about the possible deviation of the ATM as a Service initiative from the company's normal ATM support business, where it presently supports 30 percent of ATM base in Nigeria; Adeshile responded that regular ATM business is a foundation on which the ATM as a Service concept is riding and it does not take away from the other, but gives room for more business opportunities depending on the capacity of its banking clients.
"We have in place separate teams, trained and prepared for these innovative extensions, whilst some of our other skilled and experience staff across varying competencies in the group are constantly available to provide continued support," he explained.
This is yet another product that CWG has put out, showing it bears up to its mandate on deploying technology solutions that enable economic growth across the African continent as the ATM as a Service concept is set to roll-out in other African countries.