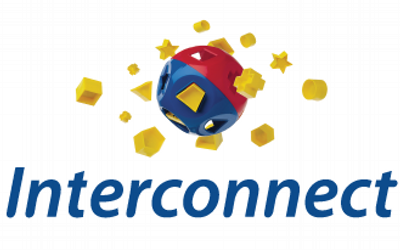 By Kester Omu
One of the Interconnect operators, whose license has been penciled down for suspension by the Nigerian Communications Commission (NCC), has blamed political maneuvering at the Commission as the reason for the action.
The Nigerian Communications Commission had given a notice to suspend to some interconnect operators, saying they are involved in call masking and call refilling that could undermine measures to track criminals such as kidnappers and terrorists.
The Commission's letter, which was signed by the NCC's Head of Legal and Regulatory Service and Head of Compliance Monitoring and Enforcement, Yetunde Akinloye and Efosa Idehen respectively, gave the operators latest January 31, 2018 to respond to the notice, after which any action will be taken..
The letter reads in part:  "having carefully analysed all the relevant data collected in the course of its investigation activities, the Commission has established a direct and indirect evidence" against the companies found wanting in the illegal and unwholesome activity of call masking and refiling. Consequently, the commission, pursuant to Section 45 (1) and (3) of the Nigerian Communications Act, 2003 hereby gives you Notice of its Intention to suspend the Interconnect Exchange License granted to your company due to your involvement in call masking and refiling and your failure to rectify the breach, despite repeated interventions by the Commission."
But while speaking to ITPulse via the telephone, the operator, who refused to be mentioned because they are presently engaging the Commission on the matter, said apart from politics, which he said is dangerous for the telecom industry, the telecom regulator has not been able to give any cogent or legal reason for the notice to suspend their licenses, as just 5 per cent of voice calls are transmitted via the clearinghouses, while almost 95 per cent traffic is routed peer-to-peer amongst the operators.
"For us, it is mere politics. Otherwise the Commission would have called us to hear us out before the decision to suspend our licenses and subsequently announcing it in the media," he said.
He argues that instead of the Commission compelling the Mobile Netowrk Operators to whole fully embrace the clearing houses, which have proven to have independently resolved some of the interconnect disputes in the industry, the Commission's decision is perceived towards favouring the MNOs.
The visibly angered Interconnect concluded that the decision is a clear departure from the NCC's gospel of industry stakeholders' engagement and fair hearing.
Asked what would be the next steps, he said they would exhaust all engagement avenues with the regulator, after which a legal option can be taken.
He said the implication of the suspension would be the rise interconnect disputes among operators that will ultimately lead to high indebtedness, anti-competition and poor quality of service to subscribers.
The companies that were served the notice include Niconnx Communications Ltd, Breeze Micro Ltd, Interconnect Clearing House Nigeria Ltd. Medallion Communications Ltd, Solid Interconnectivity and Exchange Telecommunications Ltd.